Recently I went into a camping and outdoors store to find a camping backpack and I admit I was confused when the sales clerk asked me if I wanted an internal or external frame pack. What's in a frame?  Camping backpacks by any other name are camping backpacks…or so I thought.
Not all Backpacks are Created Equal
As the name suggests, internal frame backpacks come with an internal frame that gives the backpacks their solid look.  The frame is usually made of a strong elastic material that provides backpacks with their shape, but does not cause discomfort to the user as he carries the bag on his or her back.
Internal frame backpacks are suitable to use for a light to medium load.  Overloading their outside compartments (sleeves and pockets) is discouraged as this can spread out the weight of the load unevenly and may cause shoulder and back pains.
On the other hand, backpacks with external frames are able to carry a heavier load than their internal frame counterparts.  The aluminum brace on these bags provides external support to the backpack, as well as protects your back from possible injury and discomfort should the bag's material rub your skin as you move by lifting the backpack off your back.
For short mountain climbing, trekking, hiking, or camping trip lasting only for a few days, an internal frame backpack is a good choice. Many around-the-world travelers and backpackers also find internal frame packs to be best suited for their needs. However, for trips of long duration where it is necessary for you to bring lots of equipment, an external frame backpack is more a more suitable choice; provided, you load things properly.
For campers who want to bring their children, external frame backpacks are equipped with accessories, such as hooks, sleeves and pockets that provide you more options for things you want to bring such as a tent, hiking poles, or sleeping bags that could not fit inside.
Related Post:  Five Tips for a Successful Family Camping Trip
How to Load Stuff inside Your Camping Backpack
The rule of thumb for packing internal frame backpacks is as follows:  place the heaviest items at the bottom of the pack, resting against the internal support.  Medium-weight items, such as clothes and towels should be packed in the middle, and all light items go on top.
For external frame backpacks, load things in reverse – the heaviest items on top and the lightest at the bottom of the pack.  The middle space is reserved for medium-heavy items.
There you have it – simple tips on how to properly choose the right backpack for your camping needs.  Knowing the difference between an internal frame and external frame backpacks can help you plan your camping and traveling more easily – and help you pack efficiently.
#1 most important point:  Don't rush it.  For newbie runners too eager to hit the road, running full steam ahead is not the correct approach to take.  Professional runners would tell you that in running, as well as in other sports, it is best to build momentum one step at a time.  Rush things, and you will only hurt yourself.
Whether you are learning the mechanics of running for the first time or already a professional who took the bench for a while and is now trying to get back into your running form, for health reasons or as a sport, here are some tips on how to run without hurting yourself:
1.Start brisk-walking, instead of running.  Condition your leg muscles for the more rigorous activity of running by taking brisk-walks first.  Cover short distances while walking at a steady pace for a few days.  As you build endurance, start to jog–but don't overdo it.  Work on your speed gradually.
2. Don't exhaust yourself. To avoid exhausting yourself, don't run for more than 15 minutes each day during the first few weeks of your training.  You can alternate brisk-walking and running for a few days, until you build your stamina for running long distances.  Get tired, but not exhausted.
Experts, advise that you maintain your heart rate while performing a combination of brisk walking and running.  Resting between shifts may not prove helpful, as this slows down the heart rate. This means that as you transition from brisk walking to running and back to walking briskly again, don't rest in between.  Alternate brisk walking and running at a steady pace.  When you reach the point that you are getting really tired, it's time you take a rest.
3. Dress for the run.  Put on comfortable running shoes and consider a sauna suit that helps the body burn its excess calories.  Extra pounds can weigh down on your speed as a runner.
Related Post:  Choosing Good Running Backpacks
4.Focus on your pace, not speed.  What works best in running is to maintain a suitable pace and build on it slowly but surely.  Running like a horse today and running turtle the next day is, obviously, not the right way to run if you have plans to join a marathon.
Read More Tips Here:  Start Running Now
5. S-t-r-e-t-c-h.  Learn the right way to do it.  Running may cause injury to the body if you do not condition your muscles properly.  Areas to focus on are your calves, quadriceps, your lower back, shoulders and neck, and hip, groin and hamstring areas.
When to stretch?  It's up to you. You may stretch before you start running, or after you have run.  Just make sure you stretch DAILY.
Running need not be an exhausting activity.  You can learn and improve on your running skills without tearing up some muscles.
And here's letting you in on a secret:  train consistently.  In life, as well as in sports, talent alone will not deliver you any closer to your goal.
I received my first bike on my 4th birthday. A week later, I had a bruises on my knees.  Biking was my "rite of passage," and I have learned to love it as a recreational activity.  I no longer use the three-wheeled kiddie bike I once had, and I am no longer restricted to the yard, or the neighborhood. Now I'm a grown-up who is passionate about mountain biking for two reasons:  it is a good form of exercise and a great way to see the outdoors.
The Lures of Mountain Biking
What makes mountain biking great?
When you ride your mountain bike for the first time, equipped with the proper mountain biking skills, you will discover trails that lead you to unbeaten paths that showcase the mountains, rivers and streams, and breathtaking scenery that is only privy to those who ride a mountain bike.
Mountain biking is in demand because it combines fun and exercise.  It is both a sport and a recreational activity.  It is challenging, as well as it is enriching, as it allows the biker to commune with nature and perhaps acquire fresh perspectives in which to see the world.
Read More:  Mountain Biking Vacation
Getting Ready
Before you can enjoy the benefits of mountain biking, you need to invest in a good mountain bike.  A good backpack is also indispensable for mountain bikers who need to carry some essential items like a desert canteen, a compass or other provisions for his trip.  A pair of binoculars can also come handy.
Related Post:   Get Things Ready In Advance for Your Mountain Bike Holidays
Choosing a mountain bike may seem easy, but in reality it is quite a challenge to find a suitable bike.  Competition is fierce among mountain bike manufacturers, who each claim to have the best bike making it is easy to get lost in a web of sales talk.
Find your own need and fill it.  Do you intend to engage in mountain biking as a sporting activity or just for recreation or for the occasional get-away?  How often do you see yourself using your mountain bike?
Ideally, if money is not a problem, buying a top-of-the-line mountain bike is a wise decision because it runs smoother and has more features that ensure your safety, as well as gives you a better riding experience compared to lower-end bikes.
However, if you are a newbie biker and do not intend to engage in sport, buying top-of-the-line bike that comes with an expensive price tag, may not be practical.
Here are tips on buying your first mountain bike:
1. Know what to look for in a bike.  A mountain bike is NOT your ordinary bike.  It is purposely manufactured for use on rough roads and terrains, and therefore should have a stronger make, thicker tires, and have a minimum of 24 speeds, and fast breaks.
2. Do your research.  Ask advice from professional mountain bikers, family or friends.  Join online forums and ask questions.
3. Locate an authorized dealer.  For your first bike, locate a local bike store that has a good reputation for selling quality bikes.  Buying your bike from stores that do not specialize in bikes, may prove to be a disadvantage when you need service or parts replacement in the future.
4. Test-ride your bike.  Request a test-ride of your bike before you pay for it.  If this is not possible, make sure that the store has an after-sales service to accommodate your concerns with the bike, if any.
Get ready to explore the woods or simply re-discover your neighborhood.  Mountain biking can take you to a new level of fun and adventure – without paying for gas.
Scuba diving is not just for people who love extreme adventure.  It is for everyone who has a fascination for what nature has kept hidden beneath the waters.  It is also for men and women who may have outgrown their toy bikes and Barbie dolls, but not Nemo or the Little Mermaid.  Only scuba diving allows everyone the opportunity to dance through seaweed, swim among schools of fishes, marvel at coral, and perhaps even race a sea horse.
With three-fourths of the earth covered with water, imagine how vast nature's treasures that lie on the ocean floors are? Although they may seem too deep and vast to every fully discover, scuba diving is one activity that provides a chance to experience a glimpse of these wonders.
Dive with Confidence:  Learn the Basics
The word, "scuba", stands for Self Contained Underwater Breathing Apparatus.  Needless to say, a breathing apparatus is an indispensable piece of equipment for a scuba diver.  One also needs a mask, weights, swimming fins, a breathing regulator and a gauge meter.  And when out of the water for a bit of breath of fresh air, this cushion and sun shade is useful.
Scuba diving is not difficult to get involved in; in fact, more and more people are enlisting as members of various scuba diving clubs around the world, and scuba diving sites have also registered an influx of tourists in recent years.  This only shows that there is a current craze over this sport.  Here are some more the basics:
1. DO Locate a qualified scuba diving instructor.  Give emphasis to the word "qualified".  Ask for referrals from friends, or locate other scuba divers and ask for their references.  Google also helps.
2. DO Commit to Training.  Regardless of the level of your excitement to try the ocean the first time, don't rush things.  Your basic training has stages that you should follow closely.  First step will be a lecture-type session with your instructor giving you inputs on how to put on your gear, the basics of diving in deep waters, and other scuba diving techniques.  Next step will be application of your classroom training in a controlled environment like a swimming pool.  And third, will be your actual dive in the ocean, assisted by an instructor.  The final phase will be a qualifying exam that you should pass to be certified as a professional scuba diver.
Related Post:  Scuttled Ships Make Fantastic Diving Opportunities
3. DON'T Scrimp on your Equipments.  To practice frugality is a virtue, but when it comes to buying your scuba diving gears and equipments, give premium to quality.  It can save your life.
Basic equipment you need is air tanks and hose, a breathing regulator and mouthpiece, mask, swimming fins, inflatable vest, buoyancy belt, and a gauge meter.  A diving watch can come in handy.
4. DO Heed the Rules.  R-e-s-p-e-c-t.  That's the 7-letter cardinal rule on land and in deep waters.  You are forbidden to step on sea creatures, collect coral for souvenirs, or disturb how things are beneath the ocean.  Your only purpose is to marvel at them.

Where to Scuba Dive
Depending on your budget, you have three-fourths of the world to frolic in.  Go to the Philippines and find out why Mantangale Alibuag Dive Resort is one of the best diving resorts in Asia.  Discover what's beneath the waters of Fiji, Thailand, Australia, Caribbean or the Maldives.
Read More:  Submerged: Some of the world's most unique Dive sites
With proper scuba diving skills and the right equipment, you can explore the ocean's depths with gusto.  Dive for it!
Composed of 7,100 islands tossed like broken rosary beads across the blue waters of the Pacific Ocean, the Philippines is a natural haven for hikers, mountain climbers, road trekkers, scuba divers, surfers, and those who simply thirst for the challenge and adventure of living their lives with an adrenalin rush.
It is also a favorite destination in Asia for those who are less into thrill and prefer instead to walk leisurely on sandy shores at Boracay Beach Resort or watch the sunset at Manila Bay.
But for those who dare to live on the wild side, here is a list of the most popular mountain climbs in the Philippines:
Located in Davao, Mt. Apo, towers at more than 9,600 feet above sea level and is the highest peak in the Philippines.  Don't forget your walking stick.  It comes handy as you walk towards the slope of the mountain and before you start your rugged climb.
Mt. Dulang-dulang and Mt. Kitanglad, both in Bukidnon Province, teem with wild life and lush vegetation; in fact, Mt. Kitanglad has been declared a National Park by the Association of Southeast Nations (ASEAN).  Pack a good pair of binoculars for possible wildlife sightings, and a compass to locate your position. 
Luzon's towering peak, Mt. Pulag and Mt. Halcon of Oriental Mindoro, the Philippine's third and fourth highest peaks in the country respectively, as well as Mt. Hibok-hibok on the island of Camiguin and Mt. Makiling and Mt. Banahaw both in Luzon, are also top destinations for mountain climbers.
You, too, can scale the heights and experience the euphoria of "conquering a mountain," but before you see yourself with a rope tied around your waist and your feet in your best spiked boots there are some basic tips you should be familiar with.
 Mountain climbing requires more than knowledge of the sport and the purchase of the best equipment; it demands the highest form of discipline to heed the rules and respect them.
Find a quality sports store or online retailer to buy your equipment and tools.  Don't forget your desert canteen and a compass.  Mountain climbing is like going to the battlefield.  Proceed only when you are fully prepared.
Get ready, physically.  Get in with a fitness regimen that will prepare your body for the enormous task of scaling a mountain!  Do push-ups, run, jog and develop your leg and arm muscles, as these will carry your weight up to the peak.
Network with mountain climbers.  Learn from the best to become one yourself.  Search for local mountaineering clubs in your area and enlist as a member.  Seasoned mountain climbers are often willing to share valuable information on mountain climbing that you could never learn from books.  As people say, experience is the best teacher.
Don't rush.  Scaling mountains is no different from something else you have built from the ground up, like a house.  You lay the foundation first, "brick by brick." Find your own pace.  As you gain more experience and knowledge you can work to improve your speed.
See you at the top!
To outsmart a turkey and succeed in the sport of turkey-hunting, you should always remember that hunting is like winning a girl's affection – you can't come on too strong, lest you intimidate her. Turkeys are difficult animals to hunt because they can easily detect an unfamiliar presence and their vision is highly sensitive to movement.
But don't lose hope. You can still accomplish the dream of hunting your very own Thanksgiving bird. Here are four helpful tips from those can't get enough Turkey, even after Thanksgiving.
1. Where and When to Hunt Turkeys.  Up your chances for a good hunt by locating turkeys in their habitats and sneaking up on them when they are about to settle for the night when they least expect your intrusion.  Turkeys are very clever and going after them during the day may be very challenging. 
2. Hunt from a safe distance. Turkey makes a very delicious dinner, and are one of the most sought-after game animals among seasoned and newbie hunters. However, Nature has equipped turkeys with very keen vision to detect and recognize their predators easily. They also have a sensitive awareness of their surroundings and can easily sense approaching danger. Common advice from seasoned turkey hunters is not to get too close to a turkey, or come within its peripheral vision.  With a turkey's high-powered vision and intelligence to steer clear of their enemy's path, turkey-hunting is never easy, but with patience, you will surely get one on the dinner plate.
3. Wear a Ghillie suit .  Ghillie suits affords the best cover-up during turkey-hunting.  Wear ghillie suits in colors that blend with your hunting environment.
However, work on your movement too. Even with camouflage on, turkeys may still detect your presence, if you make unnecessary and careless movements.
WORD OF CAUTION:  Refrain from wearing ghillie suits in prominent turkey-colors, like blue, red and white.  Any of these colors can put your life in danger at the hands of other hunters.
Hunting equipment and accessories, such as folder knives, air rifle or air gun, shooting gloves, pellets and other hunting paraphernalia can also improve your chances in hunting turkeys.
Related Post:  Hunt Efficiently: How to Choose the Best Air Rifle and Other Tools
4. Patience gets the turkey.  If you are have an impatient nature, hunting turkeys is not for you.  Chase rabbits instead.
Don't forget:
Hunting turkeys requires less movement than other game. The longer the length of time you can lay still and quiet while waiting for your prey to trust its surroundings the better the chance of bringing home a turkey.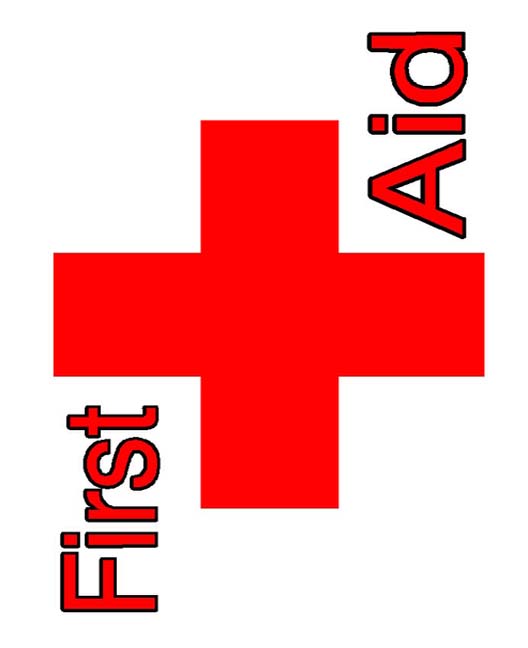 My father has always been the self proclaimed "king" of first aid kits. To him, having a well stocked and readily available kit is of unparallelled importance. And although I haven't inherited quite the obsession with first aid, I wouldn't dream of traveling without at least a small kit with the basics.  But what are the "basics?" And how can you put together a kit that has you covered without being the size of backpack?
Obviously your in-home kit can be as extensive as your closet space allows, however I would like to share with you some of my tips on how to put together a great traveling medical kit.
One of the easiest and most cost efficient ways to ensure that you have a reliable kit is to purchase a pre-assmbled kit online.  You can always add or subtract supplies to fit your specific needs, but buying your aid in kit is the best bang for your buck and saves a lot of time buying boxes of band-aids and pain killers.
Look for a kit that comes in already comes in a box.  For travel I think that a soft shelled case,  like the one pictured, is essential as it is lighter and  fits easily among your clothing and other belongings. Water proof cases are another plus for extreme travelers.
Consider the length and destination of your travel. A business trip to Minneapolis and a year Round the World adventure to the Mekong obviously require different kinds of supplies.
The Red Cross recommends that a general first aid kid contain to following. So be sure that whatever kit you buy has most if not all of these elements and to also double check that all products are not expired and have a sufficient quantity.

2 absorbent compress dressings (5 x 9 inches)
25 adhesive bandages (assorted sizes)
1 adhesive cloth tape (10 yards x 1 inch)
5 antibiotic ointment packets (approximately 1 gram)
5 antiseptic wipe packets
2 packets of aspirin (81 mg each)
1 blanket (space blanket)
1 breathing barrier (with one-way valve)
1 instant cold compress
2 pair of nonlatex gloves (size: large)
2 hydrocortisone ointment packets (approximately 1 gram each)
Scissors
1 roller bandage (3 inches wide)
1 roller bandage (4 inches wide)
5 sterile gauze pads (3 x 3 inches)
5 sterile gauze pads (4 x 4 inches)
Oral thermometer (non-mercury/nonglass)
2 triangular bandages
Tweezers (high quality is a must-look for metal tweezers not plastic)
First aid instruction booklet
Although the red cross kit is certainly "inclusive" I tend to NOT travel with items such as the nonlatex gloves and blanket as they take up too much precious space in my traveling backpack.
However, some travel-specific items that I do take along include:

Imodium. If you are going anywhere where the food is awesome and spicy…you will need this at one point or another
Decongestant
Mole-Skin for blisters
Benadryl
A sleeping aid (if you have some very very long flights)
Diamox for high altitude
And a motion sickness remedy
insect bite ointment (for itch and redness)
Hope this help a bit as your put together a compact and reliable first aid kit. Remember being prepared can make or break a vacation or trip, so when it comes to medical supplies, I'm with my father; better safe then sorry.
I haven't had too many opportunities to go snorkeling so far in my travels, however the times that I have gone have absolutely swept me off my feet.  There's something so unworldly about being submerged underwater, wandering through the fish and landscapes of the earth below the sea.
The extension of my feet from the flippers and the ability to breathe while keeping my face below the waves makes me feel as if I have been transformed into something aquatic. Needless to say, I have been yearning to get back into the waters.  That's why I was so excited when I came across this great set of pictures and descriptions from the CNN travel page of some of the world's most unique snorkel and scuba sites.  Thingvellier National Park in Iceland looks particularly incredible with waters said to be so clear that divers can easily be overcome with a sense of vertigo.
However, most of these sites, including the chilling water of Thingvellier Park, look fit for professional or highly experienced divers. However, the one in Cancun looks like it's meant to be easily accessible and is truly a work of art and nature. Just take a look at these astonishing pictures. It's certainly on my travel "to-do" list.
According to travel site Worldtags.us, this underwater museum was, "created by Mexico-based British sculptor Jason deCaires Taylor, sculptures were lowered into the waters to create a unique museum intended to demonstrate the interaction between art and environmental science. Over the years, marine life will colonize and inhabit the structures modeled after the residents of Puerto Morelos, Mexico. The museum is meant to illustrate our dependency on nature."
Beautiful. Just Beautiful. I really like the fact that the sculptures were modeled after the residents of Puerto Morelos. For an area that is some places is grossly overrun by foreign packaged vacation tourists and mega resorts, it's nice to see the locals, those who live there year in and year out, recognized as part of the land and sea.  For more information check out the museum's official website.  Happy Diving!
How would you like to laze in a hammock in your yard under the canopy of stars on a cool and cloudless night?  It's a perfect evening, unless of course the cold makes venturing outside your home a nutty idea.  Guess what, someone thought about that same nutty idea, but instead of coiling back to sleep they did something about it! The result: Patio heaters!
Patio heaters are innovative products that can easily transform cold and lifeless evenings into hours of fun and laughter among family and friends – in your own yard.  Patio heaters have definitely stepped into overdrive for home entertainment.  Over the years renting out venues for intimate get-together parties has become equally expensive, entertaining friends at home is clearly the most practical and sensible idea, and now regardless of season (and reason), you can now enjoy the outdoors without the sweaters on!
But first, you have a few decisions to make.
Three Factors to Consider
Mobile or Permanent?  You should decide if you want your patio heaters installed in your yard as a permanent fixture, or would you rather a portable patio heaters you could move around as needed?  Patio heaters come in various models; there are as many mobile units, as there are stand-alone patio heaters.  Surely, there is a heater that suits your preferences.
Where to install (or place).  No matter if your heater is a permanent fixture or not, its location is the key to getting the most out of your purchase. You might consider installing a canopy over your patio, or you may want to entertain guests under market umbrellas.  Note that the radius of each patio heater is able to provide differs from style to style depending on its fuel source and size. Therefore it may be helpful to take some general measurements and draw a quick map of the layout of your outdoor space to be able to effectively plan where the place the heater.  It goes without saying that the heater shouldn't be in the way, but it should also be placed in a central enough location so that heat is not wasted.
Fuel Source.  There are three common sources of fuel for patio heaters, depending on where you want to install them; natural gas is one, but two most common sources are electricity and propane gas or the LPG.
Patio heaters that are permanently installed on the ground or floor need a steady line of fuel for obvious reasons – they may either be fueled by electricity of propane tanks.  Stand-alone models, including portable patio heaters, are best fueled by propane of LPG.  Disposable canisters of propane gas are also available for mobility purposes.
On the other hand, ceiling or wall-mounted patio heaters are safer to use with electricity.
With a few umbrellas over picnic tables in matching colors, or brightly hued canopies adorning your yard, adding a patio heater provides the final touch of comfort during chillier weather. Your home decoration is definitely a hard act to follow, your yard a class all its own.
Never mind that French cuisine is always seemingly named with a tongue twister. Canard L'Orange is the perfect duck recipe you should not miss, regardless of how you pronounce it.  However, before you imagine its mouth-watering goodness, you are going to need a duck.  This is where supper could wait a little while. Until you learn the techniques of successfully shooting ducks.  Here are three major tips on how you can improve your chances at hunting ducks:   
Don't Duck on Confidence.  Newbie duck hunters often miss their targets not because of a lack of shooting skills, but because of fear to commit a mistake.  Making the shot takes practice. Seasoned duck hunters tell you that they developed their accuracy by having a lot of misses.
Shooting Tips:
In hunting ducks, find a "fit" between the tools you use and your physique.  The weight and length of your shotgun should be proportionate to the size of your shoulders and the length of your arm.  Develop coordination until using your shotgun no longer seems awkward, but already second nature to you.
Learn to focus. Beware that excitement may ruin your judgment.  As much as you want to shoot a lot of ducks, the trick is not to shoot too many at the same time, but to take down one duck at a time. It is also not advisable to change targets too easily, while still aiming at the incoming flock, as this will only confuse you and disorient your focus.  Look for a trailing duck to shoot first or one that flies the highest.  More likely other hunters are all aiming at the incoming flock; you would have a better chance at a duck if you do not have much competition to begin with.
Gear up for Success.  If you are serious about duck hunting, then gear up like a pro and "act the part."
Duck hunting is more enjoyable if you wear the proper gear and have all the hunting equipment you need.  These include your shooting glasses, gun and accessories, as well as these knives.
Other equipments you would need:
You'll never go wrong with a pair of binoculars, and a compass; a GPS unit comes handy, a thermal bottle, a cellular phone, pairs of gloves, camouflage suit or jacket, and a pair of hunting boots.
Choose insulated chest-wader for optimum protection.
Decoys.
Tip:  For your blinds and gears, always choose colors that match your surroundings for better cover.
Learn from the Masters.  Take up tutorials or crash courses from professional duck hunters.  If there is a school near you, don't hesitate to enroll.  Learning to shoot ducks takes more than just the ability to fire a gun, but also strategic form of the body while taking aim, and the coordination between the shoulder that carries the gun and the eye that is looking at its target through the gun's barrel.  If you learn from the best, you will become one.
Remember that for any successful undertaking, in sports or in outdoor adventure, success is made up of 99% preparation.  You can compensate your lack of skill to hunt by constant practice, even during off-season, and with unwavering commitment to excel in duck hunting for as long as there are ducks to shoot!
Then roasted ducks, in orange sauce, may just be your just reward.